Cougars dominate Riesel in bi-district game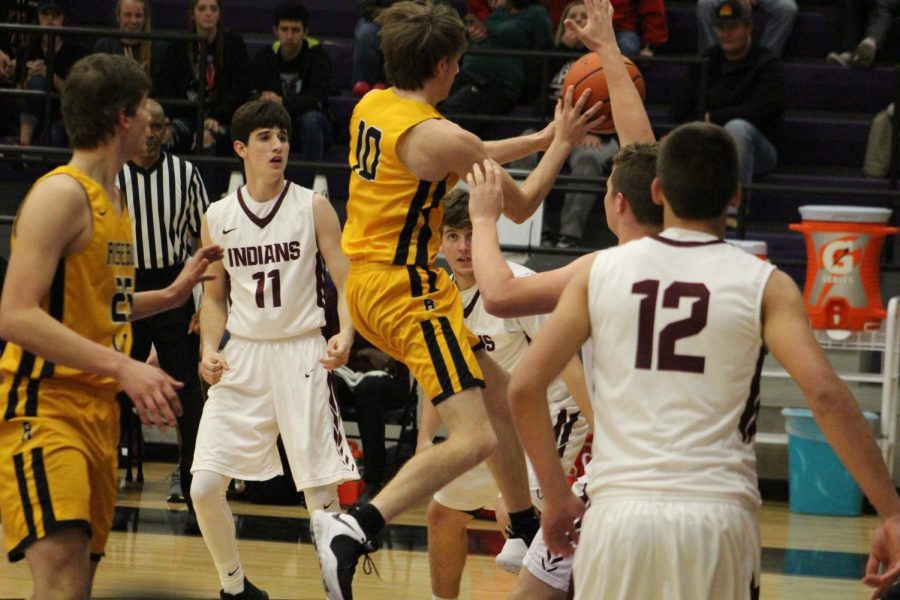 Teresa Sullivan, Advisor
February 19, 2019
Cougar varsity basketball dominated the Riesel Indians Monday night at Waco University, winning 45-43.
The Riesel Indians started the game strong, scoring the first two baskets before the Cougars warmed up enough to catch up. Once the ball was in their hands, Nathan Truesdale and Haven Mortimer began the scoring run that took the Cougars to the lead. Both teams were tough on defense, forcing numerous turnovers in the first half, but both had trouble capitalizing on the scoreboard. The first period ends with the Cougars in the lead 13-6. Riesel began a run in the second period, scoring with accuracy enough baskets to catch-up with the score and tie with around four minutes left in the half. Mortimer sank a three point shot to tie the game and a technical on Riesel allowed the Cougars to pull ahead. The Indians fought back, tying the game several times, only to have Mortimer sink a three point shot to take the lead again, ending the first half of the game leading 23-21.
The second half began with the same scoring drive, with Truesdale putting the Cougars on the board. This would begin a scoring run by the Cougars that would put them ahead throughout the second half. RL displayed strong defense, shutting down Riesel's offense and capitalizing on low scoring opportunities to extend the lead. As the fourth period continued, both teams became more aggressive on the court. A last minute surge by the Indians would fall short and the Cougars take the win 45-43.
Leading scorers for the Cougars were Mortimer and Truesdale. Leading rebounders for the game were John Paul Reyna and Brady Hering.
The Cougars continues their march in the playoff with the area game, set for this Friday, Feb. 22nd, at 7pm at Groesbeck HS. Opponent is unknown at press time.