Lady Cougars thrash Lady Pirates in District match-up
The Lady Cougars improved their record on Friday, Jan. 11th by defeating the Chilton Lady Pirates with a decesive 47-20 win.
The Lady Cougars were the first to score in the game and led by at least 10 points at all times. The first period of game was low scoring for both teams, both seeming to have a slow start. By the end of the second period, RL had outscored Chilton three to one on field goals. Both teams were plagued with massive amounts of turnovers as the game became more aggressive.
The second half began as the game did, with scoring in the low numbers. Chilton had numerous calls against them for traveling and various fouls as the game progressed. At the end of regulation play, the Lady Cougars had pulled to more than a 20 point lead and were able to put an end to the game with free throws by Erakah Easley.
Leading scorers for the game included Clara Coker with 14 points and Easley with 13. Leading rebounders included Coker, Easley and Hannah Willberg.
The Lady Cougars traveled to Rappaort on Tuesday, Jan. 15th and faced the Rappaport Ravens, winning 44-21. Leading scorers for that game were Coker with 18 points, Emma Hering with 9 points and Rakasia Buhl with eight.
The Lady Cougars continue to fight through district play for a playoff berth, having to face Rappaport Tuesday in Waco and Moody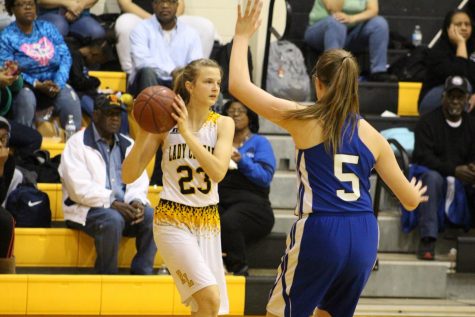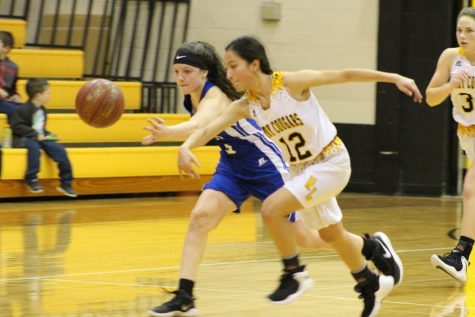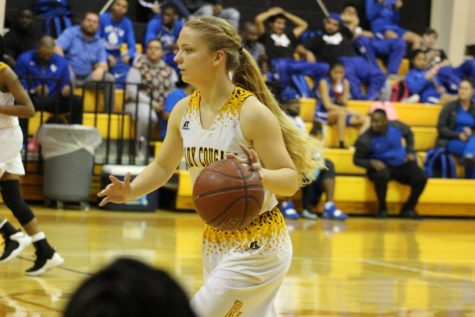 next Friday in Travis.