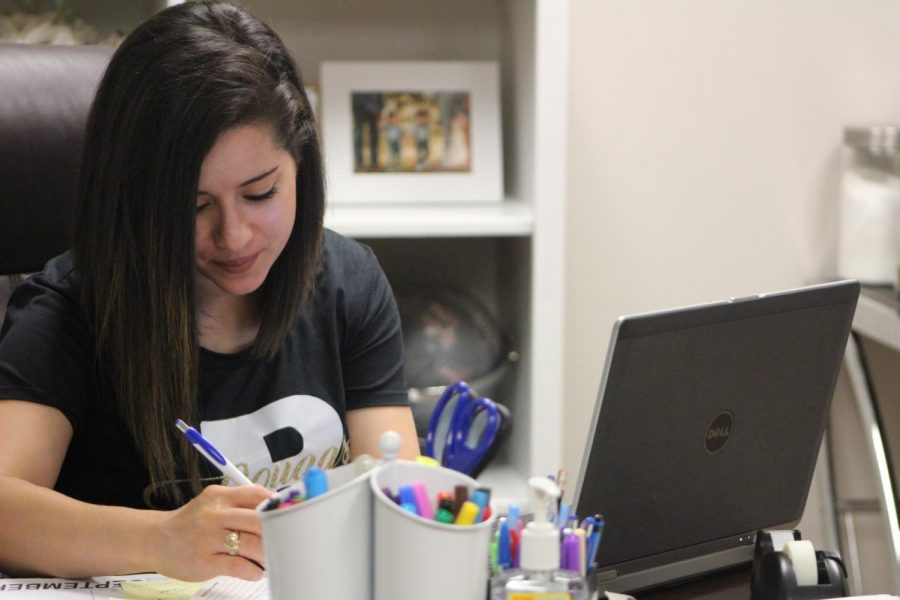 Staff Photographers
Mrs. Robin Urive comes to Rosebud-Lott this year as the new counselor for the middle school/ high school. She attended Marlin High School and wanted to become a counselor due to the fact that her cheerleading sponsor was the counselor at her high school. Mrs.Urive had always admired her cheer sponsor and had always been an inspiration to her.
"I just love people and being around them," Mrs. Urive said. 
She also loves helping people so being a counselor was the perfect job for her.
However, she originally minored in English while attending Texas A&M and majored in education.  She originally wanted to go to Baylor but she attended A&M because she was in the top 10% of her class. Since it was a state school, A&M gave her more money to attend, which she says "was her best choice."
Mrs. Urive has a passion for making music as a dream job besides school counselling. When she studied abroad, she travelled to different parts of the world and spent the summer in London, Paris and Mexico. She was able see how some people live and the different cultures in each place.
"It was really interesting to be able to see and do that," Mrs. Urive said. "When I went to the poor parts of the places, I just hid my heart and what I saw made me decide that I wanted to be a school counselor."
Mrs. Urive has also worked in a hospital in the educational department and she said she thought she could have been a good nurse. Her favorite college memories was doing Midnight Yell and attending football games. Her favorite high school memories were football games and cheering.