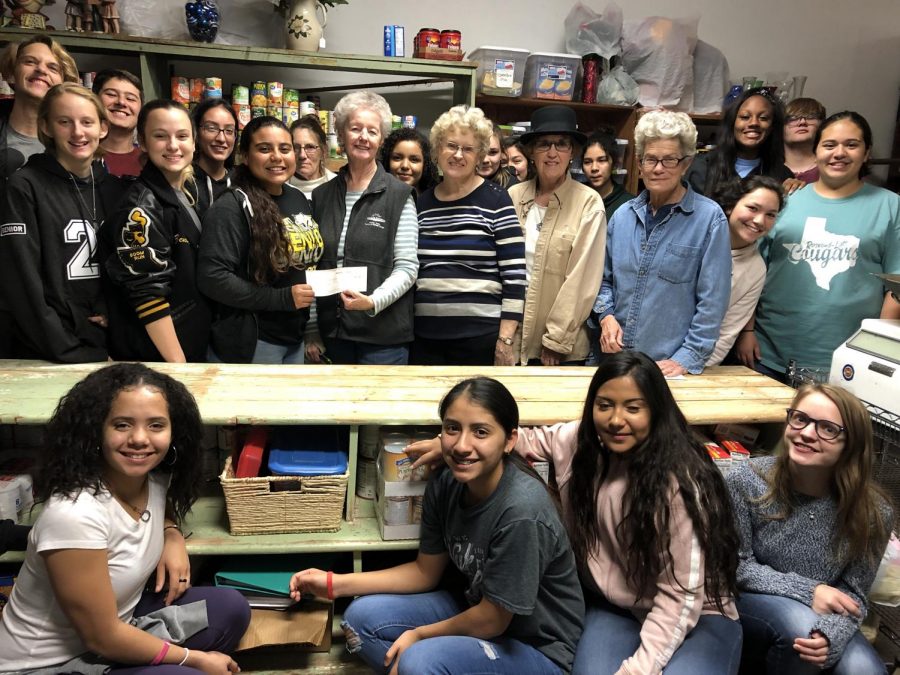 The RLHS Student Council sponsored their Annual Food Drive this past November. They held fundraisers earlier in the semester in order to assist the pantries in Rosebud and Lott.
Student Council members shopped at Brookshires in Rosebud on Friday, Nov. 15, buying $193 of non-perishable food items for the Rosebud Food Pantry.
That same day, members delivered 852 lbs. of food to the Rosebud Food Pantry, as well as a $200 check which aided in another 200 lbs. of food, coming to a total of 1052 lbs. of food.
Student Council also delivered about 400 lbs. to the Lott's First Baptist Church Pantry on Friday, Nov. 22. In addition, they delivered 182 lbs. of food items to the Rosebud Pantry, coming to an overall total of 1234 lbs. of food.
Students at Rosebud-Lott High School contributed to the grand total of non-perishable food item donations, bringing canned goods and other items to be collected during classes.